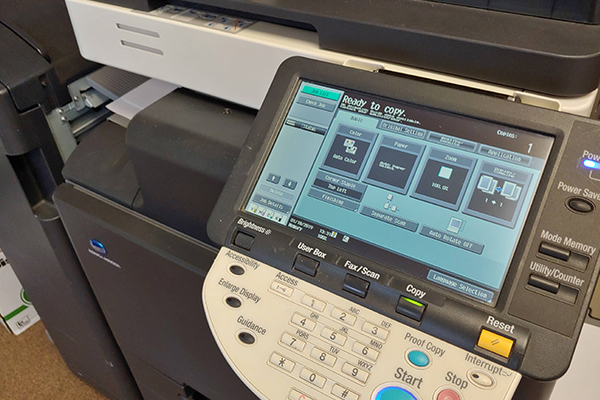 Rapid Refill is committed to delivering savings to our customers. Rapid Refill brand print cartridges are a great way to save, but we can usually save you money on printers as well. Before you invest in a new printer, contact Rapid Refill's Certified Print Specialists to see if it can be repaired. Why waste money on a new printer?
Printers are designed with parts that wear out over time, similar to brake pads on an automobile. These parts can be cost effectively replaced to keep your printer tuned & working like new. Rapid Refill provides full printer maintenance services for all of the wearable parts inside of your inkjet or laser printer. The Rapid Refill Certified Print Specialists provide maintenance services for monochrome & laser printers – including replacement of drums, fuser kits, transfer rollers and other wearable parts.
Printer Cleaning
Caring for your inkjet or laser printer can help to ensure a long useful life. Paper dust and other debris can build up inside of the printer over time resulting in poor print quality, paper jams and other printing errors. We recommend a full printer cleaning service at least annually for household use and twice per year for normal business use. We'll even show you some tips & tricks for basic, light printer cleaning you can do at home!
Contact one of our representatives to establish a printer cleaning & service program to see the benefits immediately! Schedule an on-site printer cleaning for your business or simply bring in your printer to the Rapid Refill store near you for a free evaluation! Visit our Store Locator to find a Rapid Refill location near you!
We Repair and Maintain the Following Brands: