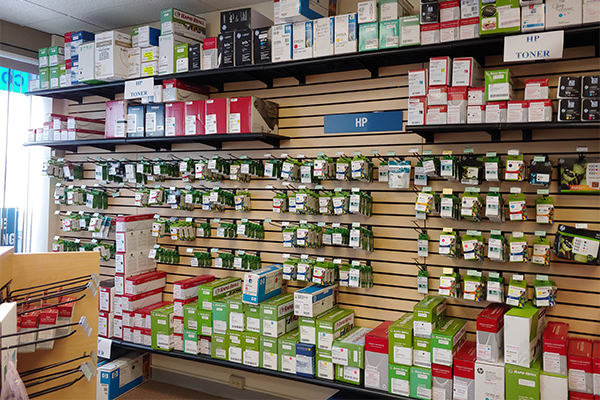 There's never been a better time to stop paying exorbitant prices for inkjet and toner cartridges. Savings with Rapid Refill brand ink cartridges and laser toner cartridges can be dramatic compared to the standard printer cartridge brands at other big retailers. Rapid Refill is your source for printing priced right.
We know printing inside and out so that you don't have to. Precision manufacturing, custom formulated inks and toner for each cartridge, an expert staff, and all with a smile.
We're not a big office supply chain, Rapid Refill is different. We are independently owned and operated right here in Amherst, NY. We value each and every customer.
We share our customers' commitment to sustainability. Recycling ink and toner cartridges is just the start of how we do what we can to help the Buffalo, NY community.
Save with Rapid Refill brand inkjet cartridges, laser toner cartridges and other supplies for all popular printer and copier brands like Hewlett-Packard (HP), Canon, Epson, Brother, Lexmark, Dell, Samsung, Sharp, Xerox, Oki and more! Rapid Refill retail stores have a huge selection in stock, every day.
We also now offer copy services! We offer black & white, color, letter & legal size copies. No job is too small or too large!
For your home or office... Rapid Refill is Printing. Smarter.