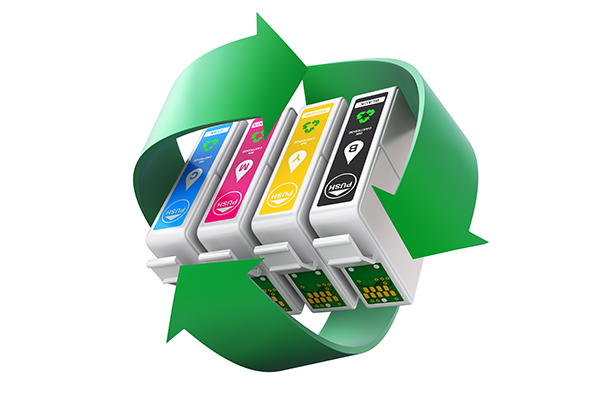 Rapid Refill was founded on recycling, preserving our environment and making our communities a better place to live.
Through our charitable giving program, Cartridges For A Cause, recycling your empty printer cartridges with Rapid Refill helps to raise money for fantastic organizations in your community and around the world!
The first Rapid Refill store was founded on the idea that we could turn used, empty inkjet and toner cartridges into usable products, all while saving our customers a lot of money. What was a great idea then, has evolved to an even better idea today. While our business has certainly expanded to many new products and services spanning over 100 stores across the country, our belief in recycling is still put to work every day.
Each Rapid Refill store collects used, empty inkjet and toner cartridges, saving them from the fate of a landfill. Many cartridges that aren't returned to companies like Rapid Refill for recycling end up on a barge to a third-world nation to be incinerated or placed in landfills — dumping a countless amount of pollutants into the environment.
Plus, every cartridge refilled by Rapid Refill is one less new cartridge that has to be manufactured using polluting petroleum products.
Rapid Refill looks to make our community a cleaner place to live. Join the fight against pollution and waste, request a Rapid Refill Cartridge Recycling Bin for your community organization, charity or school today.
Cartridges For A Cause
Rapid Refill supports local and national charitable and community organizations through Cartridges For A Cause. Contact your local Rapid Refill store to see how recycling your cartridges are helping your community.